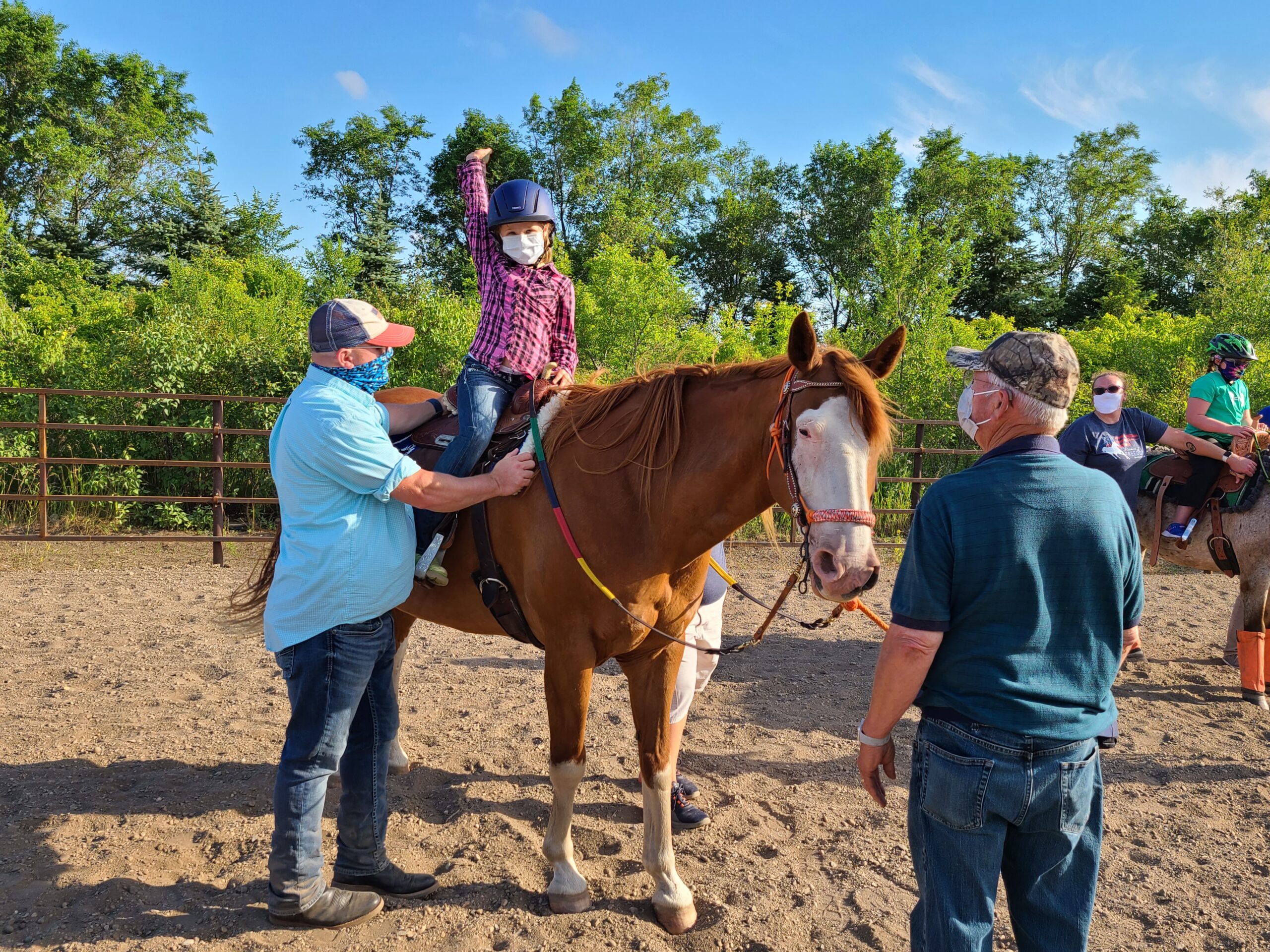 We offer equine assisted activities and adaptive riding lessons for individuals with special needs and utilizing the therapeutic benefits horses can provide. We help create an environment tailored to each rider and their needs and learning styles to help one develop physical strength, coordination, mobility, self-confidence, peer interaction and social skills.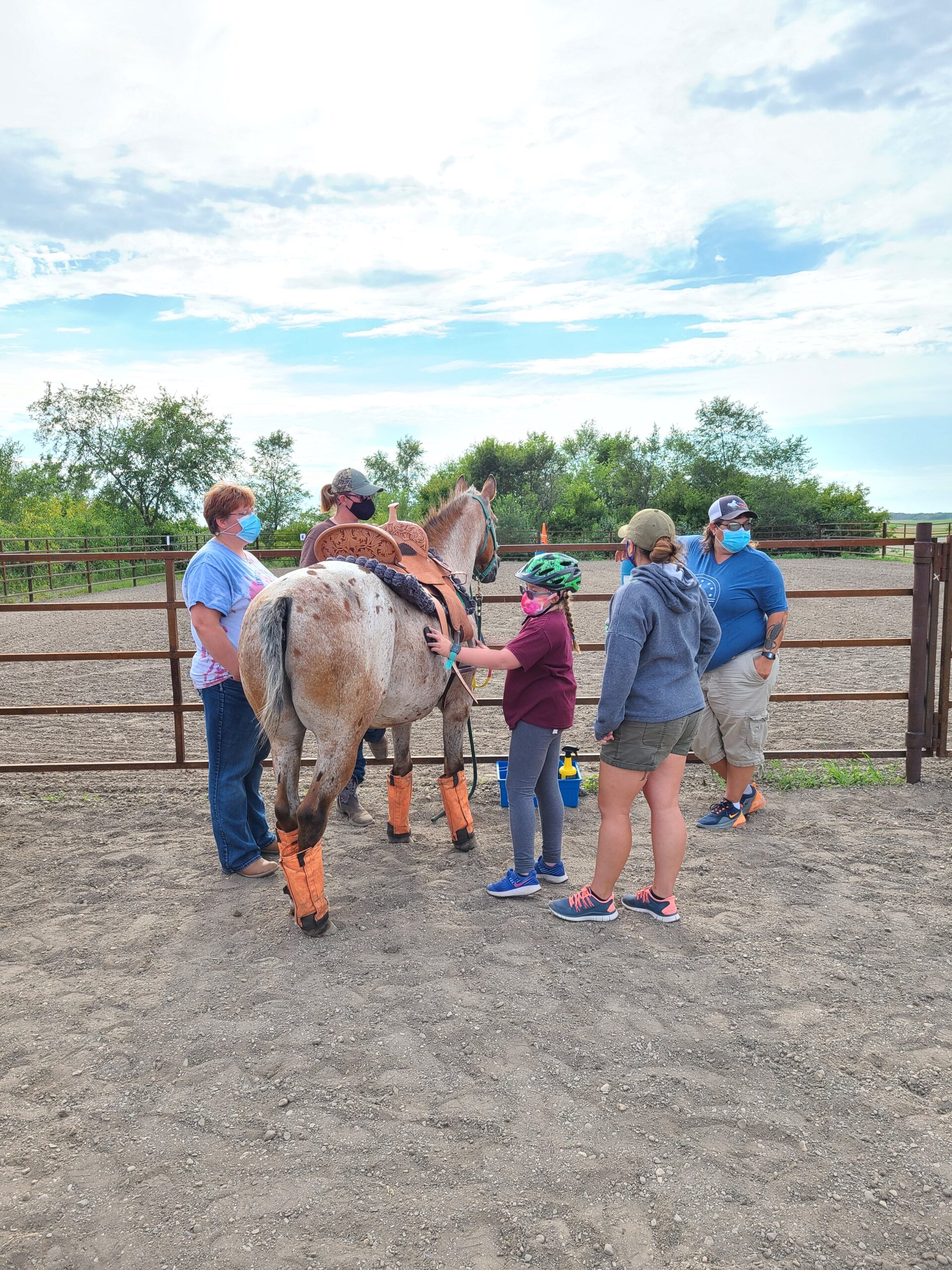 To do this, we ask the riders to perform various tasks and exercises while on the ground and riding. Fine motor skills will be practiced, if one is able, in assisting with the grooming and tacking of their horse this includes: brushing, possibly cleaning the horses' hooves, saddling and helping with the head stall (bridle). With some riders, they will also lead their horse into the arena preparing for class. We look at each rider's strengths and we utilize them the best way we can.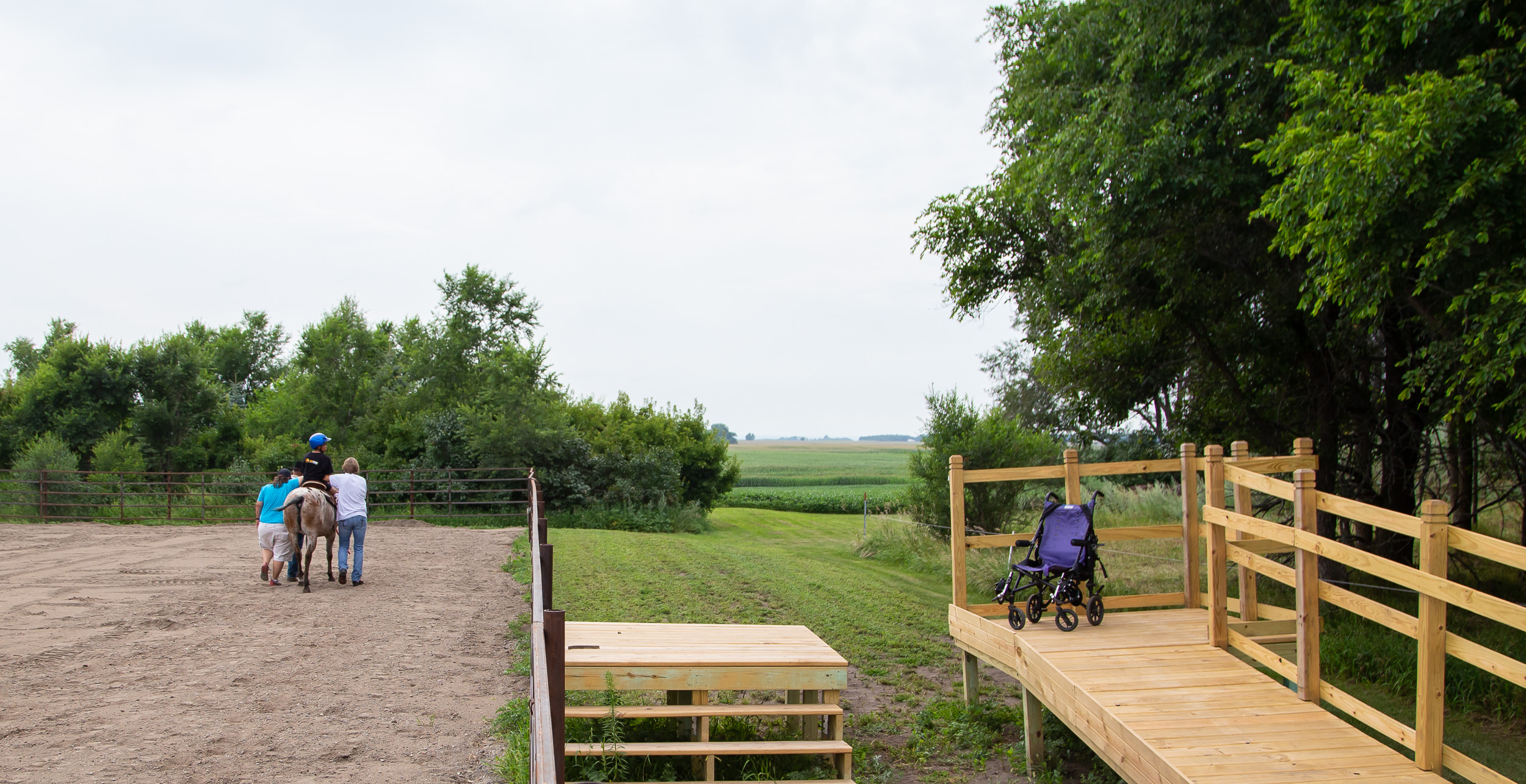 Each rider needs three volunteers, two to help the rider in the saddle with balance and one to lead the horse. Depending on the riders mobility, we either mount the horse using the wheelchair ramp if the student needs assistance from a wheelchair or a mounting block if the rider is ambulatory.
Next Steps...
Call Annie, with A Moment of Freedom, to to discuss the rider's needs and how we can work together to meet everyone's needs and goals!